Signage
Signage
Promo Car Care knows visual communication and can help your car wash get noticed as potential customers drive by! The right signage, be it a Flag, Banner, or A-Frame Sign will put your brand front and center for customers to see.
Or how about branded signage for your special events?
Table covers, pop up tents and fun promotional giveaways are a great way to get noticed at community events, corporate tradeshows, and charity functions. Giveaway free car washes and air fresheners and sign up potential members for loyalty programs. Have a branded prize wheel to make it a fun and exciting event!
From current specials to grand opening signage, you can't go wrong with purchasing a comprehensive signage collection.
Table covers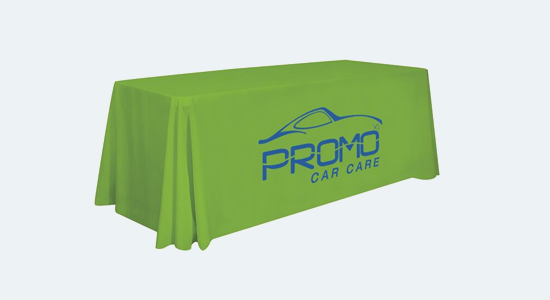 Our tabletop drapes can be customized with a digital print or purchased blank. Our printing options include dye sublimation, latex, or screen printing. Additional options include a stretch fit or traditional drape style. Promo Car Care's custom imprinted table covers add a unique flair to any display; including grand openings, charity events, community events, exhibits, POP displays, corporate events, and more!. Whether you have a design already or would like one of our talented graphic designers to develop a unique design, just request more information below and let Promo Car Care create the perfect solution for your Wash.
A-Frame signs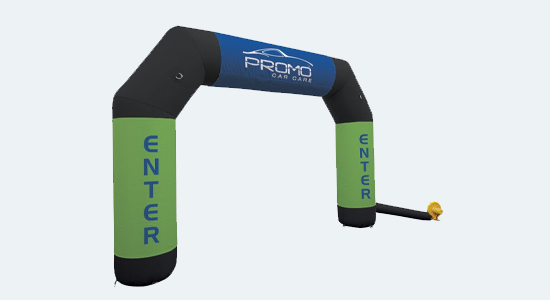 Promo Car Care creates and sells many A-frame signs, temporary signs, sandwich boards, and other outdoor durable products to help you promote your business or products. These products are custom made, yet affordable and specific to your needs. We routinely create pavement signs, A-frame signs, discount signs, and custom signs. Passerby visibility is outstanding when your message can be positioned to "meet" your customer as they drive down the street. Our signs can be fashioned with differing weight systems for easy transportation or storage during non-business hours. This means that your sign is portable, you can easily move it to where impact and viewership will be greatest as well as put it in a safe place when your business closes for the day/night. Request more information and see how Promo Car Care can create the right sign for your wash!
pop up tents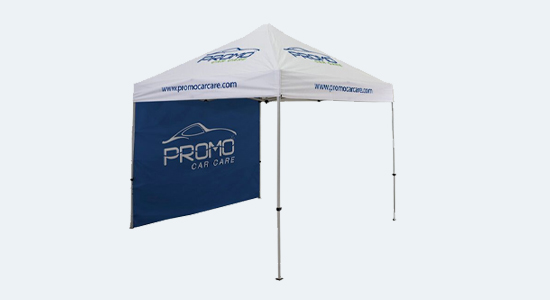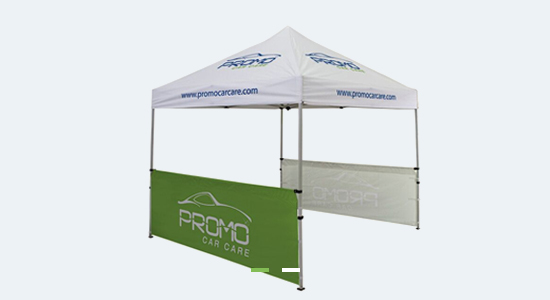 If you're investing in a custom pop up tent to help represent your brand, you should expect your pop-up tent model to be stressed-tested and made to last. Between unpredictable weather, frequent setup and takedown and transporting your customized tent between events, the unexpected happens. Promo Car Care has a variety of pop-up tent options, request more information below and let us help you choose and design the appropriate tent at a price that makes sense for your wash!
Retractable Banners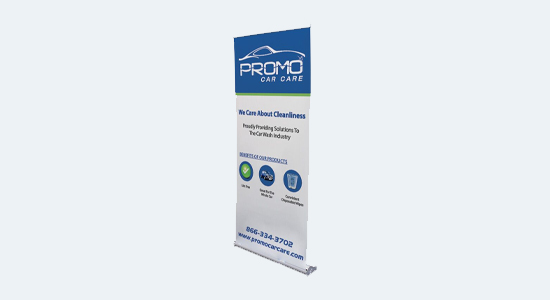 During a grand opening, trade show, conference, or an in-store event, time is money. With a custom retractable banner, your car wash can make the most of both with a quick and easy setup. Our retractable banners come preassembled with everything you need - aluminum base, banner and carrying case - in an assortment of options that let you tailor your Car Wash banner to your event, preferences and budget. Request more information below!
There are no products matching the selection